About the Fund
Sovereign Wealth Fund Samruk-Kazyna Joint Stock Company is the Fund, where the sole shareholder is the Government of the Republic of Kazakhstan.
Following the Presidential Decree in 2008, the Fund was established as a business corporation — an investment holding, whose Mission is to improve the national welfare of the Republic of Kazakhstan and to support the modernization of the national economy.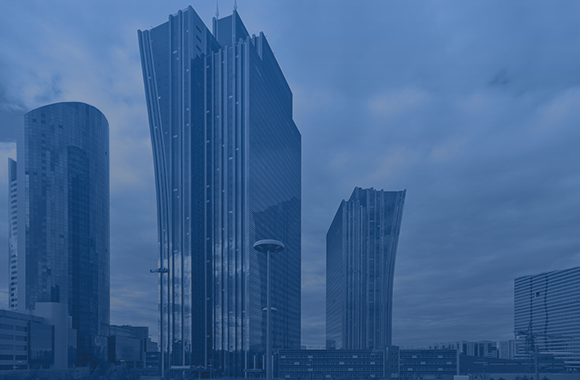 Mission
Increase national wealth of the Republic of Kazakhstan and long-term sustainability for future generations.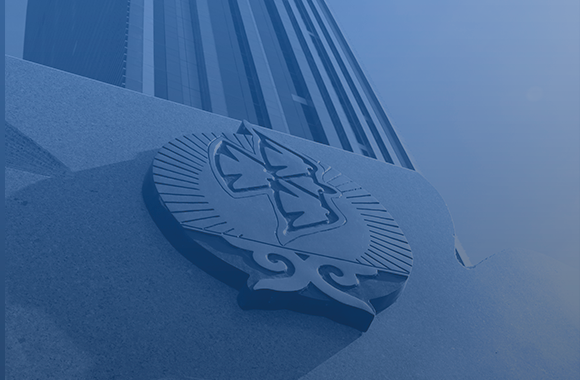 Vision
An investment holding that delivers strong financial performance, investment returns and portfolio development on par with leading sovereign wealth funds.
Partnership:

We work in partnership and trust the team;

We put team interests over personal ones;

We build long-term and trusted relations with all stakeholders.


Respect:

We are careful with everything that surrounds us;

We operate trustfully and respectfully;

We obey laws and respect traditions.

Integrity:

We keep our promises;

We do what we say;

We are honest and fair.




Meritocracy:

We select worthy professionals;

We give everyone opportunity to speak up regardless of his/her role;

We reward results.

Excellence:

We work smart at the high quality bar using best practices and technologies;

We take responsibility and act to create value;


We are curious, we learn constantly and develop the Fund.

Code of Conduct of the Sovereign Wealth Fund "Samruk-Kazyna" JSC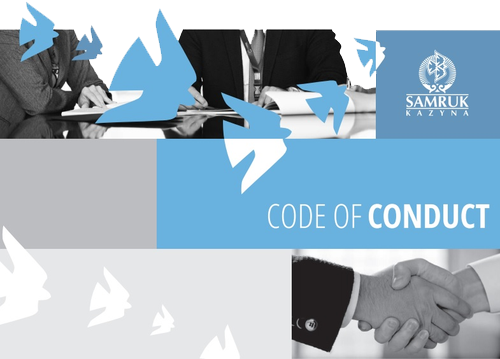 The Code of Conduct is a more comprehensive guide, which, in addition to ethical standards, incorporates standards of conduct and the obligations of the Fund's employees, a FAQ section and further explanatory statements.
The document is risk-oriented and was developed on the basis of internal assessment of compliance risks and in line with OECD anti-bribery and corruption guidelines.
Code of Conduct of the Sovereign Wealth Fund "Samruk-Kazyna" JSC
Interim condensed consolidated FS of Samruk-Kazyna JSC for the period ended March 31, 2018
15 June 2018
Interim condensed consolidated financial statements (unaudited) as at September 30, 2017 and for the three and nine months then ended
30 November 2017
Sustainable development report Samruk-Kazyna 2016
13 October 2017
Interim condensed separate financial statements (unaudited) as at 30 June 2017 and for the six months then ended
4 October 2017
Interim condensed consolidated financial statements (unaudited) аs at June 30, 2017 and for the three and six months then ended
4 October 2017
Annual Report 2017 (Volume II)
6 August 2017
The Law of the Republic of Kazakhstan "On Sovereign Wealth Fund"
5 December 2015
Charter of the SWF "Samruk-Kazyna"
27 November 2016
Corporate standard on prevention of conflict of interest in attracting consulting services by the companies of the group of "Samruk-Kazyna" JSC
29 October 2014
Risk Management Policy of «Samruk-Kazyna» JSC
3 March 2017
Requirements for insurance companies etc
1 March 2017
Transition to a new model of interaction with government bodies (presentation)
14 December 2016