About the Fund
Sovereign Wealth Fund Samruk-Kazyna Joint Stock Company is the Fund, where the sole shareholder is the Government of the Republic of Kazakhstan.
Following the Presidential Decree in 2008, the Fund was established as a business corporation — an investment holding, whose Mission is to improve the national welfare of the Republic of Kazakhstan and to support the modernization of the national economy.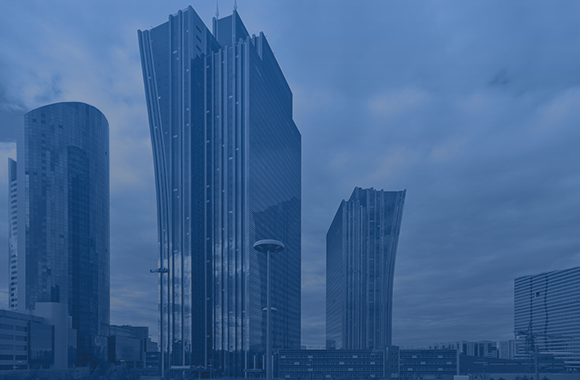 The mission of the Samruk-Kazyna Fund
is to improve the national welfare of the Republic of Kazakhstan through the increase of long-term value of organizations and efficient management of assets within the Group.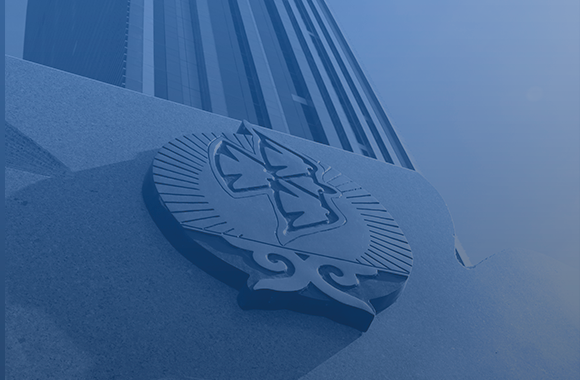 Vision
to be a highly efficient and agile strategic holding, with business performance on par with leading Sovereign Wealth Funds and large private equity groups
Partnership:

We work in partnership and trust the team;

We put team interests over personal ones;

We build long-term and trusted relations with all stakeholders.


Respect:

We are careful with everything that surrounds us;

We operate trustfully and respectfully;

We obey laws and respect traditions.

Integrity:

We keep our promises;

We do what we say;

We are honest and fair.




Meritocracy:

We select worthy professionals;

We give everyone opportunity to speak up regardless of his/her role;

We reward results.

Excellence:

We work smart at the high quality bar using best practices and technologies;

We take responsibility and act to create value;


We are curious, we learn constantly and develop the Fund.

Code of Conduct of the Sovereign Wealth Fund "Samruk-Kazyna" JSC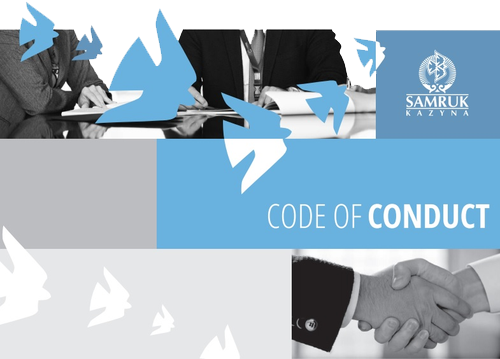 The Code of Conduct is a more comprehensive guide, which, in addition to ethical standards, incorporates standards of conduct and the obligations of the Fund's employees, a FAQ section and further explanatory statements.
The document is risk-oriented and was developed on the basis of internal assessment of compliance risks and in line with OECD anti-bribery and corruption guidelines.
Code of Conduct of the Sovereign Wealth Fund "Samruk-Kazyna" JSC
Interim condensed consolidated financial statements (unaudited) as at September 30, 2017 and for the three and nine months then ended
30 November 2017
Sustainable development report Samruk-Kazyna 2016
13 October 2017
Interim condensed separate financial statements (unaudited) as at 30 June 2017 and for the six months then ended
4 October 2017
Interim condensed consolidated financial statements (unaudited) аs at June 30, 2017 and for the three and six months then ended
4 October 2017
Development plan 2017-2021 (executive summary)
16 June 2017
Development Plan2017-2021 (presentation)
16 June 2017
The Law of the Republic of Kazakhstan "On Sovereign Wealth Fund"
5 December 2015
Charter of the SWF "Samruk-Kazyna"
27 November 2016
Corporate standard on prevention of conflict of interest in attracting consulting services by the companies of the group of "Samruk-Kazyna" JSC
29 October 2014
JSC Samruk-Kazyna Development Strategy 2012–2022
10 March 2017
Risk Management Policy of «Samruk-Kazyna» JSC
3 March 2017
Requirements for insurance companies etc
1 March 2017