Dauren Tasmagambetov: In each bargain it is important to keep the reasonable balance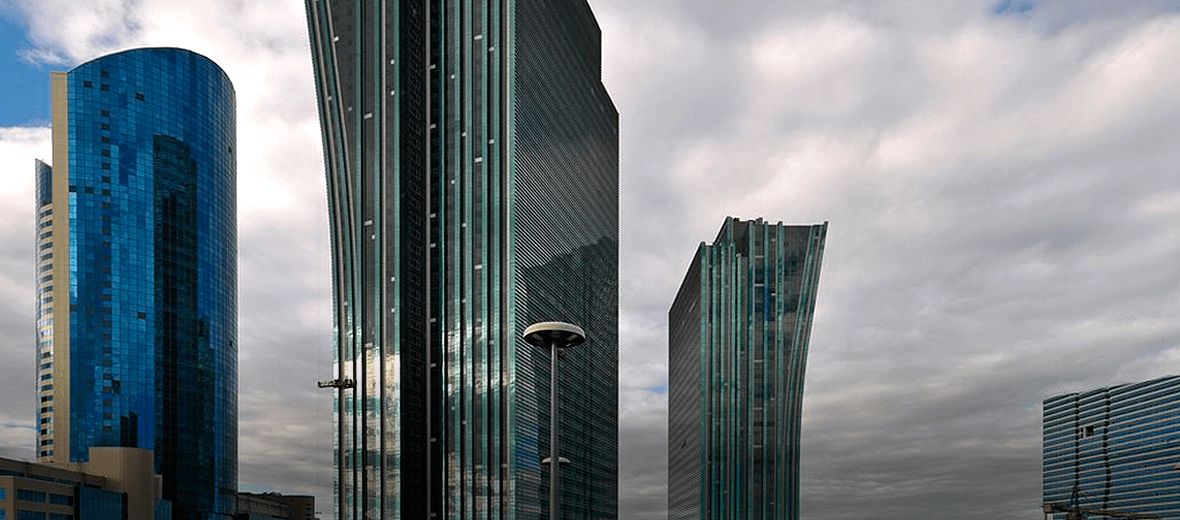 Dauren Tasmagambetov, Samruk-Kazyna Director of Assets Restructuring and Privatization Department reports to Forbes.kz about pre-sale preparation, bargain mechanisms, Dataroom access and potential investors

Mr. Tasmagambetov, please tell us how the privatization of the Fund assets is ongoing.

- We commenced it in early 2014, when we adopted the Complex Plan for 2014-2016. In December 2015, we adopted the renewed Complex Privatization Plan for 2016-202Приватизацией мы занимаемся с начала 2014, когда был принят Комплексный план на 2014-2016 годы. Because now we have 2 lists of to be privatized assets, implementation phases for privatization are different as well. First list are big companies with social and economic significance and we are currently at the phase of preparatory analyses. Second list assets are small and not big companies, in regards to which category we presently perform evaluations and preparation to sales.

We have fulfilled tremendous activity since the beginning of the year. We have made decisions in regards to majority to those to be privatized companies. The most promising and attractive, as well as those with the development potential shall be sold in the first run. Companies with no profitability and poor perspectives shall undergo reorganization or liquidation. State Commission of Economy Modernization has already approved privatization mechanisms and partners for 116 assets of 216.

The Project Office of the Fund acts to prepare a Road Map, in which we will identify the priorities and the time for implementation. For that we contracted The Boston Consulting Group and investment bankers as independent consultants.

What is the principle for selection of assets to be privatized?

- In the Fund, we deem privatization as a part of bigger scale transformation process that we commenced in 2014. Within the framework of that process, we get rid of non-core businesses, as well as assets that do not conform to new development strategies. While defining privatization lists we were guided by, amongst others, Singapore, which country's experience was crystallized in Yellow Pages Rule. As their practice shows, state should decisively leave branches in which there is at least one private company operating.

In addition to development strategy compliance we of course paid attention the Economic Value Added (EVA). Having reviewed more than 500 companies of the Fund, we made decision to leave with the Fund only those assets that were capable of creating EVA.

Which companies will be privatized first of all and why?

- As said earlier, small and average companies from List 2 open the 2016 sales campaign. Base their pre-sales preparation is mainly inclusive of the independent evaluation, the procedure appears simplified and transparent. After that assets are discussed at the level of State Commission on Modernization and then offered to buyers at electronic auctions. In the previous two years, that particular mechanism gained the reputation of the swiftest, clearest and most transparent ways to sell assets.

Besides, international experience shows that the best way is to start from smaller assets, so to prepare the market and gain experience and then switch over to bigger assets. We anticipate that the main mass of electronic auctions will take place in the second half of 2016. Should assets attract no attention through three consecutive rounds of auctions, they will become subject to liquidation or reorganization.

In 2017, we, most likely, will leave only companies with more complicated asset structures or those whose assets are located outside of Kazakhstan. Such assets may require additional brainstorming of sales mechanisms.

How will big assets be sold?

- 44 big assets owned by Samruk-Kazyna were included in the first list. The choice of instruments for privatization of those assets is broader. The first mechanism, the most significant and most scaled is public emission. In particular, we plan to IPO 7 national companies. IPO does not mean full sales. The Fund will remain as strategic owner in such companies. We plan to offer not more than 25% of shares in such companies to the free market. The remaining 37 companies on the first list are also being studied as candidates for IPO but the final decisions shall be made based on the opinions of independent consultants.

We also allow the competitive ways to privatize assets – electronic tenders and open two-stage tenders. Electronic tenders are used when the main provision is to keep the company core business profile.

Open two-stage tenders are for assets that are sold with some special conditions. In the course of that activity, we first perform the qualification selection and then compare the bids. Future owners of the assets will need to conform to a number of conditions 0 keep workplaces and core business profiles, transfer of technology, investment liabilities and others. The Fund fully exercises its social responsibility through such two-stage open tenders.

In each bargain, it is important to us to keep the reasonable balance between economic profitability and social and economic interests of state. We want those companies, when they leave the auspices of the Fund, to proceed and develop their economic activity.

In a number of cases we allow for the mechanism of direct sale to a strategic investor. And we also apply the above package of requirements – keep workplaces, perform investment program, transfer technologies, bring investments and others. Depending on assets, those requirements may become individually more important. Selection of potential strategic investors and terms of bargain take place with consideration of opinions from independent consultants.

When will sales of the First List assets begin?

- As to already mentioned 37 major assets, we are now open to negotiations with potential investors. We also envisage to commission and open two-stage competition for the sales of 100% of common shares in Euro-Asia Air.

What is the sense behind pre-sales preparation?

- Evaluation is the corner stone of pre-sales preparation. Potential investors, experts and society always wish to know the output of evaluation. Evaluation is not one-breakthrough operation. It is costly and time extensive. And the term of actuality of the evaluation report is just 6 months.

Second point – documents regarding the future of the company. Mandatory requirement is a business plan, development strategy. We build financial and economic models, wherein we forecast revenues. What do we need that for? It is important to draw a correct picture for investors to see. Proper picture will help them decide how interesting particular assets are and how much they can make in future.

In the preparatory phase, we pay attention to all aspects of the company activity – corporate governance is brought to best world practices, we improve business processes in our companies and we design and introduce in practice necessary policies and standards. Aggregately, those steps increase investment attractiveness. Also, it is important to remember that each individual asset is unique. Given that approaches to pre-sales preparation may vary in various companies. For example, when we prepare companies to IPO, the process may extend from 9 months to 2 years.

Who defines privatization mechanisms?

- Selection of a mechanism is the result of a multi-phased decision making system. At the first phase, commissions of industry companies study assets and follow recommendations from independent consultants. Then they submit to the Fund Project Office their proposals as to how the assets should be privatized. Project Office may have opinion of its own. In the result of such interaction commissions and Project Office make shared decisions and forward them for consideration by State Commission on Modernization. De facto that body is our final decision making level. After final decisions made by Commission, all corresponding details and technicalities find materialization in corporate decisions made by owners for the Fund. Mechanism is rather transparent and is specified in the documents of the Government and the interior regulations of the Fund.

Market situation may change while assets pass all phases and the factor of time may turn to the detriment of even the most proper decision.

- Quality of preparation vs speed of sales? We settled the issue in favor of the first. We should not make hassle selling big assets. We need to understand that big companies employ big quantities of people. Effects from privatization must be long-term. We shall not see fast revenues. Results shall become obvious only over 5 to 10 years.

History offers precedents of accelerated privatization. In the 90-s of the 20th century, Eastern Germany demonstrated impressive tempo: 400 companies sold every month for the period of two years. The result was tragic. Income at the level of DM600 billion remained in plans. In fact, they generated only DM66 billion. Country faced mass unemployment, because Western Germany companies preferred to privatize their rivals in the Eastern Germany and then bring them to end. The best example of that is how Lufhansa bought Interflug. The latter company is history, while Lufthansa still lives.

There is this opinion that not all buyers get access to information on assets

- We have dealing with privatization for three years now and in that period never did we encounter situations when potential buyers would face obstacles on their way to information.

If a buyer realistically wishes to buy an assets, it must address the Fund or the subsidiary it wants to buy. After signing of confidentiality agreement, any buyer shall acquire the access to Dataroom – a special restricted access website with all due information. After studying the data, no buyer shall buy "a black cat in a dark sack", for it will have all due information about strong and weak points of the asset.

Why is the access restricted? Not to give advantages to potential contestants and keep privatized companies secure from losing positions. It is fair business. It is clear that rivals will attempt to fish any information about those they compete with. That is why all concerned parties must be accounted in the course of granting access to confidential information.

Will you sell problem assets?

- When we were making our list, we selected those companies that would not cause complications in future. The question was about the extent of their readiness. Some assets require more time and resources for good pre-sales preparation.

What makes this stage of privatization different from previous?

- Likewise present stage, privatization of 2014-2015 was made with due consideration of social and economic interests of state. However, a great number of various conditions and requirements slowed the process down. Besides, lack of limitations on the number of tenders and auctions resulted in the fact that some assets were brought to tenders for 6-7 times.

Privatization for 2016-2020 envisages new approaches and expands the set of available mechanisms. Particularly, we fully use the potential of electronic auctions as the fastest and the fairest mechanisms. Besides we imposed a limitation. If an asset is not sold through 3 auctions, we will terminate or reorganize same.

Another important novelty was the permission to hire independent consultants for bigger assets. That helps to bring best world practices into the sphere of restructuring of assets and establish contacts with a whole base of investors. Factor of time is important as well. Quality of preparation is superior to the speed of sales. That is why the new program was made for 5 years. The fund possesses enough time for preparation and selection of the most optimal time for commissioning of our assets into the free market.