At the Public Council meeting of Samruk-Kazyna JSC, held in the format of an open dialog with the involvement of external experts, top managers of Samruk-Kazyna JSC and Kazpost JSC presented and discussed key business indicators and achievements of the national postal operator.

Kazpost achieved a net income of KZT 1 billion for the first 7 months of 2023. This indicator was achieved as a result of revenue growth due to postal and financial services, settlement and cash operations, as well as optimization of existing costs.
In addition, the list of available public services is being expanded in two hundred rural post offices: civil registry services (repeated marriage and birth certificates, etc.); all types of allowances and pensions; subsidies for specialists who moved out of the village; housing assistance to pay for utilities, purchase of coal, etc.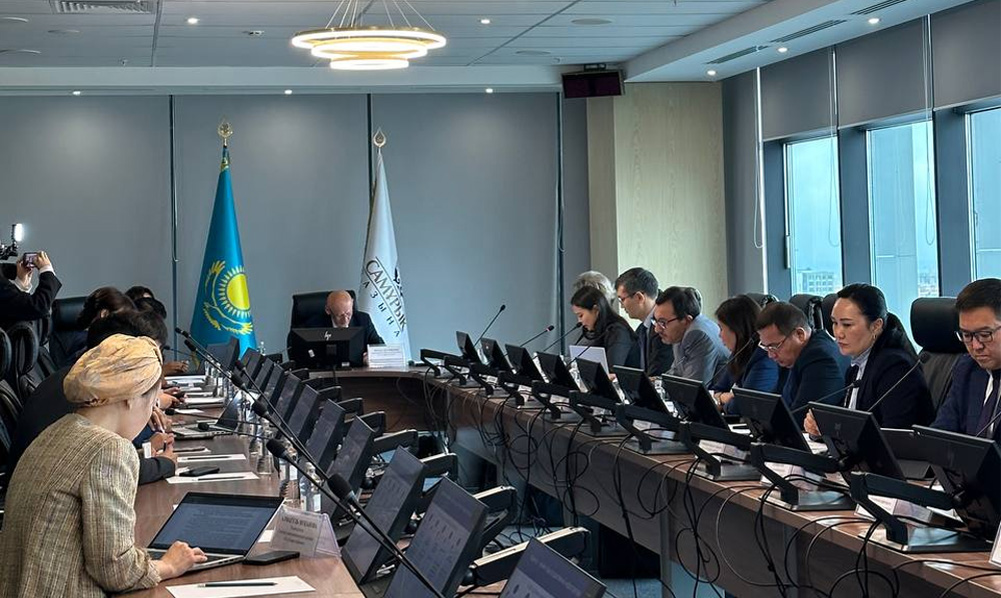 Mirat Utepov, member of the Board of Directors of Kazpost JSC, Co-Managing Director for Economics and Finance of Samruk-Kazyna National Wealth Fund JSC, noted that:
«Kazpost bears a significant social burden and provides coverage of all remote regions of the country with its services. The company is doing a lot of work to increase the postal services volumes and, as result, increase postal revenues especially by revising its tariff policy. We realize that this process might be a long one. As the shareholder's operational support measure, part of the Group's treasury operations were transferred to Kazpost accounts. This measure allows Kazpost to maintain financial and social stability, and the Samruk Kazyna Fund to further develop intragroup synergies".
Chairman of the Management Board of Kazpost JSC Asel Zhanasova noted:
"Kazpost is actively working to improve the quality of its services, both financial and postal. To date, 90% of all door-to-door courier shipments were delivered within 36 hours, which is significantly better than last year. Also online monitoring system has been introduced to track the status of all mail items along their entire journey. In addition, Kazpost traditionally pays special attention to the development of e-commerce and digitalization".
For reference:
The Public Council of Samruk-Kazyna JSC is a consultative and advisory body formed to take into account the opinion of the public and represent the interests of civil society in the process of making important decisions and developing strategic plans for the development of the Fund and its national companies.